Home to a diverse mix of businesses including food processing and distribution, precision manufacturing, and design and construction support, the Mill River district is a vital part of New Haven's industrial economy. Working with the Economic Development Corporation of New Haven and the City of New Haven, Utile is currently undertaking a planning study of the area, investigating a comprehensive set of physical, regulatory and marketing strategies to enhance its economic vitality and prepare it for future growth. Utile is working closely with Providence-based Ninigret Partners, who are providing the market analysis and economic development expertise.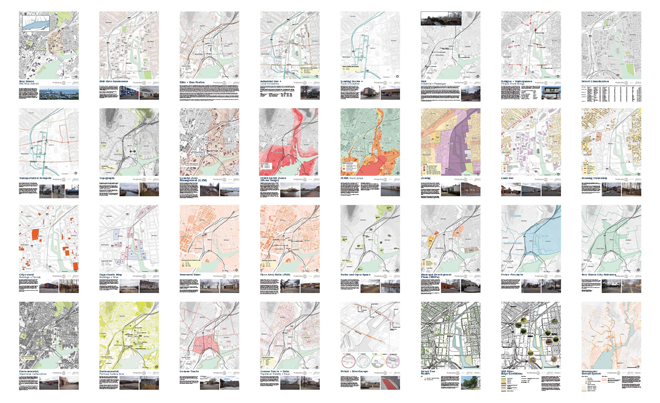 For the first phase of the study, Utile conducted an exhaustive exercise in mapping the Mill River district's physical, economic, social and ecological context. The scale of the exercise ranges from mapping regional water infrastructure to plotting truck entry and egress of individual businesses. This rigorously analytical and nuanced approach yielded fresh insights into development opportunities and constraints in the Mill River district. One significant discovery for instance was the presence of significant storm surge zones and its implication for building development financing.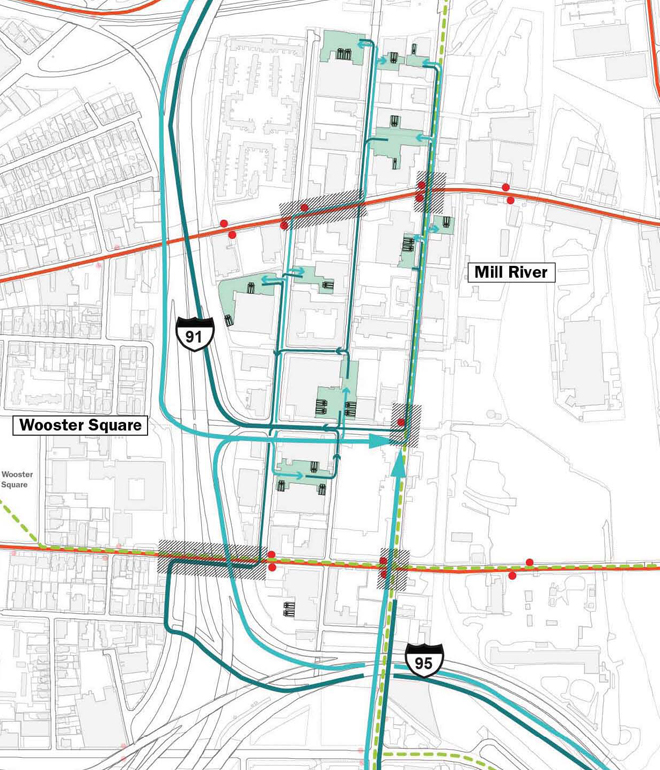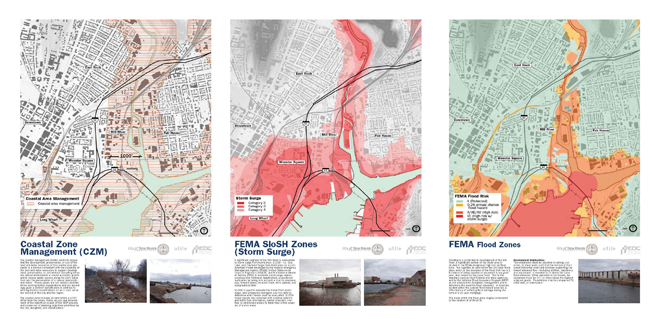 Utile also conducted extensive field surveys and stakeholder meetings, through which it identified a number of opportunity parcels as key sites for intervention. Several potential future scenarios were then developed to test the development feasibility of certain prioritized industrial building prototypes on these parcels.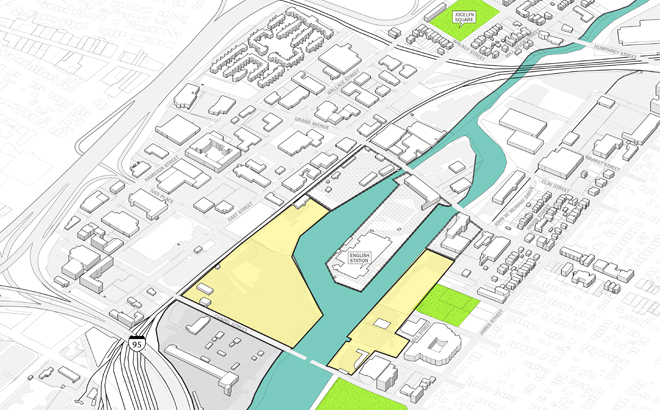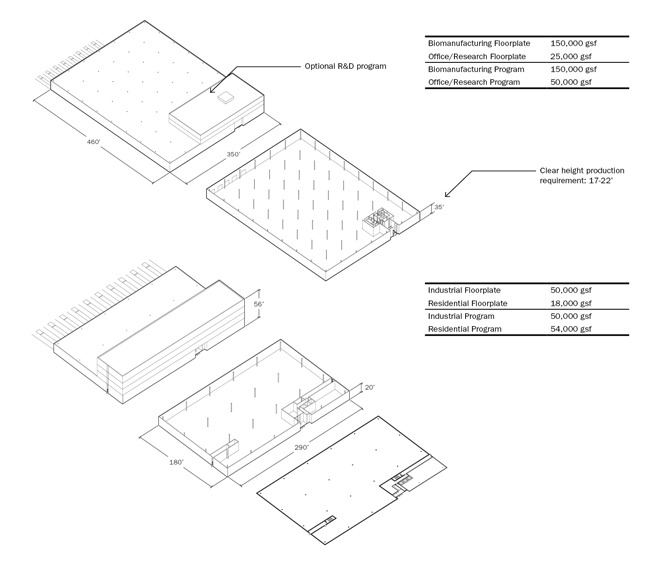 The broad district-wide economic development strategies that emerged out of this first phase is currently being presented to and finalized in consultation with Mill River district stakeholders and the New Haven EDC. Ideas include a "home improvement marketplace," an "industrial village" model for small-scale manufacturing and some retail, and cultivation of a mercantile food hub incorporating existing food industries and adding new concepts like urban greenhouses. The vision includes consideration of pedestrians, cyclists and green space. Central to the plan is business retention, expansion and job growth. These ideas will provide a framework for redevelopment scenarios and streetscape improvements, and inform recommendations for land use changes, infrastructure improvements, and district-specific building prototypes.