For the E+ housing challenge, organized by the Boston Redevelopment Authority (BRA), Utile worked with GFC Development to devise a well-balanced concept that could be flexible, adaptable, redeployable, and conceived of sound economic principles. The maximum-efficiency building envelope is complemented by on-site energy generation strategies. Independent of occupants' activities and travel habits, E+ has a zero carbon footprint. The larger composition carefully considers the scale and materials of the neighborhood, and the project is positioned—aesthetically, urbanistically, technically, and economically—as part of the thoughtful evolution of the city's building fabric. The development is LEED Platinum certified.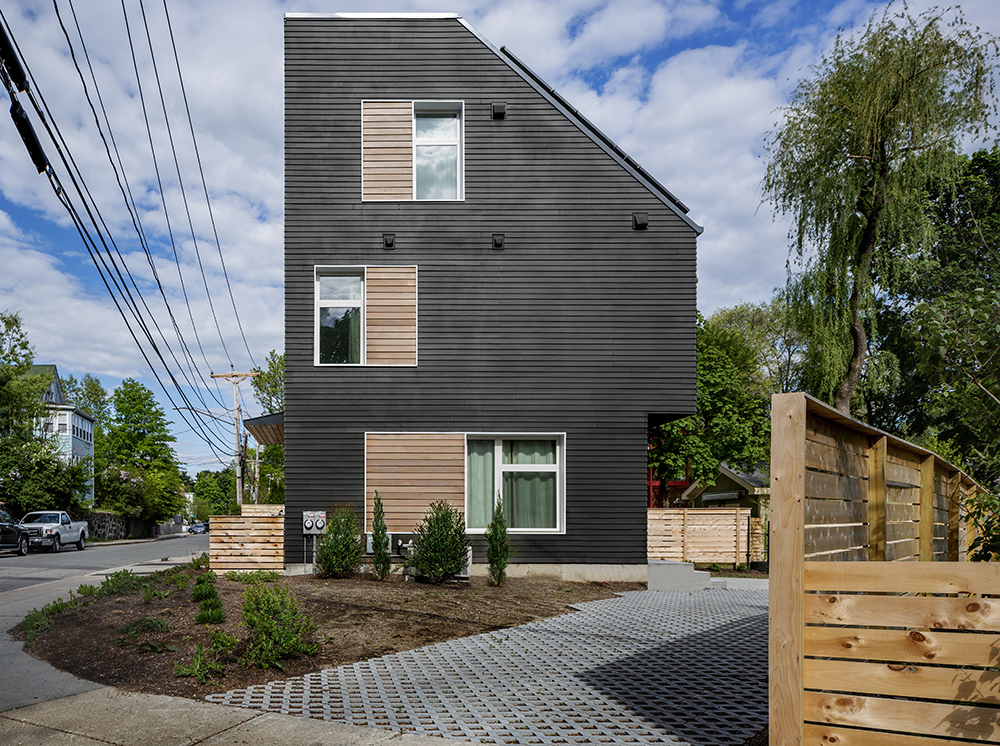 Above photos by Gustav Hoiland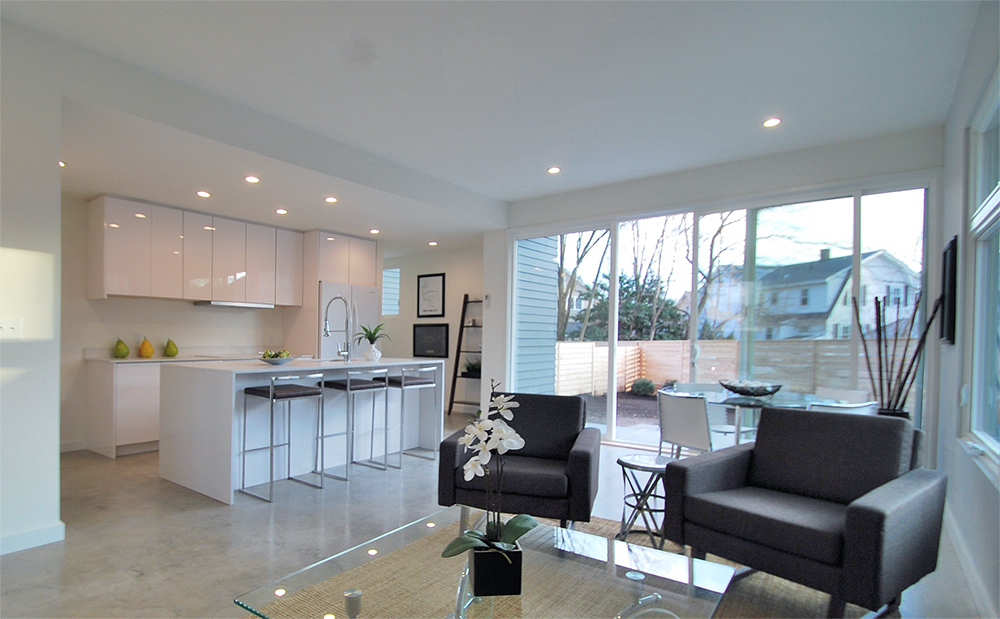 The site is at the corner of Catherine and Florian streets in Boston's Jamaica Plain neighborhood.
Views from corner of Catherine and Florian streets (left), and down Florian Street (right).
A comparison of the energy sources and expenditure for a conventional house in New England and the proposed design.
In addition to on-site energy generation, a mini-heat pump system provides heating, cooling, and dehumidification, depending the on the conditions outside.
The 12"-thick walls are "super-insulated" but allow for deeply recessed windows, which create simple but effective shading on the southern facade. At the facades that are primarily in shade the windows are flush to the outside of the exterior walls, which creates deep sills for sitting or potted plants.
A high thermal mass concrete slab with radiant heat on the ground level heats and cools the main spaces with low-temperature/high-efficiency systems. This concrete slab is simultaneously floor structure, floor finish (polished and possibly stained), and an integral part of the building energy modeling.