A new mixed-use transit-oriented development near Forest Hills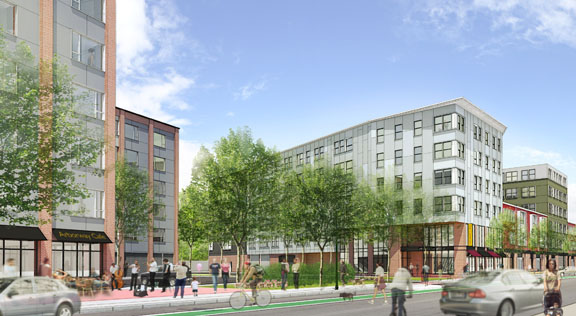 Utile is designing a new mixed-use development near the Forest Hills MBTA Station for The Brennan Group, a Beacon Hill-based lobbying firm, and the John M. Corcoran Company, a Braintree-based real estate development firm. The development will include 280 apartments, ground-floor retail shops, outdoor open space, and 185 parking spaces.
Read more about the proposed project on Boston.com.