Celebrating Women's History with Artist Anna Parsons
"Take Flight" 2023
Acrylic on canvas, 16" x 20"
Statement from the Artist
In 2023, it is undeniable that the world not only benefits, but thrives when women have the freedom to contribute and excel in society. While that may sound like an obvious statement, it took generations of women to prove the point. Activists, pioneers, and the women who simply pursued what they wanted to in the face of societal expectations. This painting is a celebration of the innumerable women who paved the path for future generations to flourish.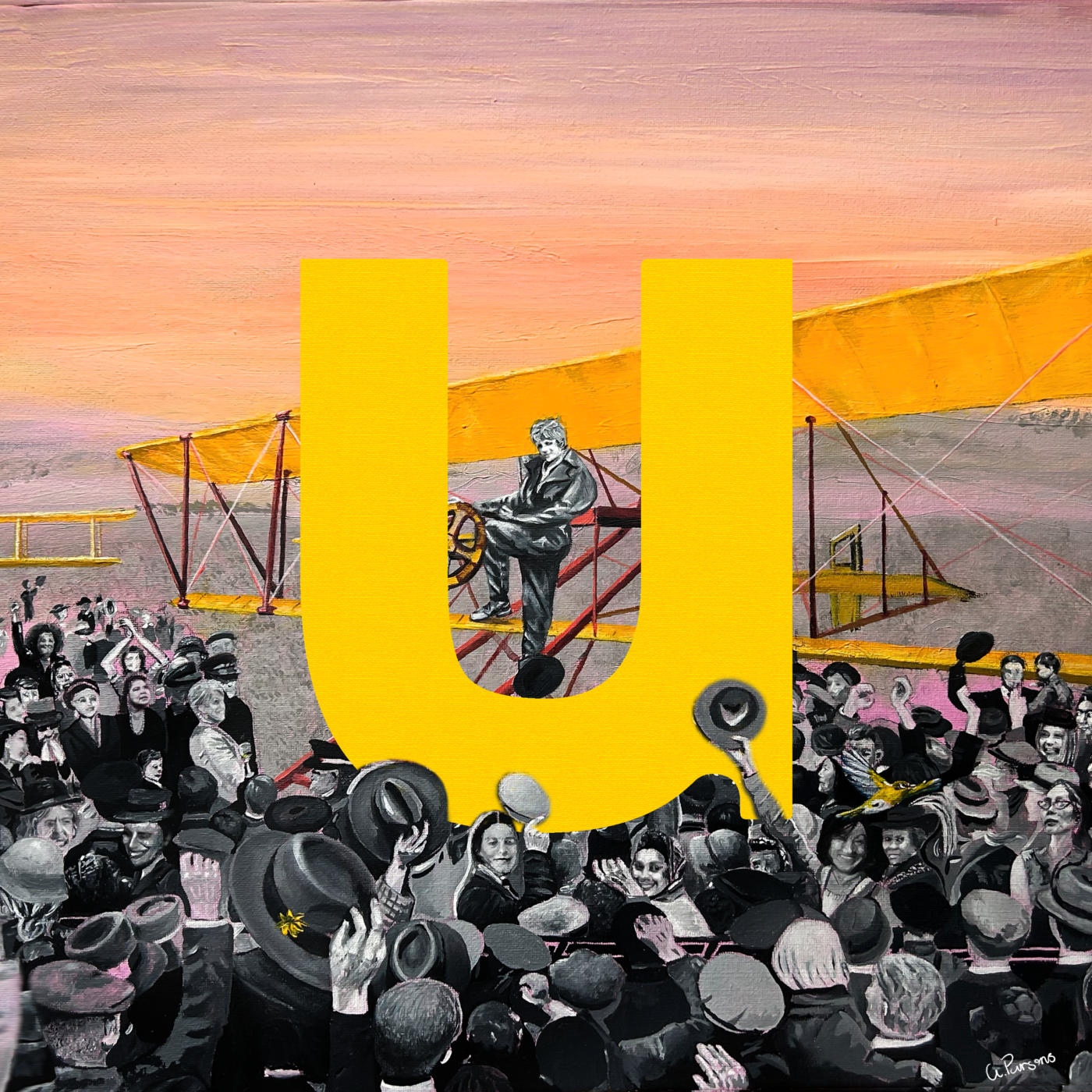 In 1932, Amelia Earhart became the first woman to fly solo across the Atlantic, inspiring the American public and liberating women all around the world. While Earhart is the focal point, the crowd is positioned in the foreground to capture attention and encourage the viewer's eye to explore. The only faces shown in focus are those of historical female icons pushing to the forefront. These remarkable women are from different time periods, have lived vastly different lives, and are all worthy of the honored position. 
In playing with anachronism and traditionally masculine elements, my intent is to highlight the paradoxical progression of women's rights across the world. Australia, my home country, was one of the first countries to grant women the right to vote in 1902, and yet women could not drink in public bars until 1965. It took heroes like Merle Thornton and Rosalie Bognor to chain themselves to the bar and drink in the spirit of progress. Women in the US did not win the right to vote until 1920, and yet Madam C. J. Walker defied odds and became the first self-made female millionaire a decade prior. The Supreme Court was established in 1789, yet, it took 220 years for a minority woman, Justice Sonia Sotomayor, to be placed on the bench and increase equal representation. Ada Lovelace is credited as the founder of scientific computing, and yet only 20% of computer science undergraduates are women in the United States today. As we recognize progress we must also acknowledge the work that must still be done.
To instill hope and positivity for the road ahead, I contrasted the monochromatic historical figures with color accents of yellow, gold and purple – An ode to the first feminist organizations.  
Let's draw strength from our courageous foremothers, lift each other up, and take flight.