Belle Isle
It's March 23rd, and tomorrow it's going to be a high of 25 degrees. The best I can do to get away from it is to think of warmer days ahead, or behind for that matter. And so I thought of last summer when I discovered the Belle Isle Marsh Reservation for the first time. A friend and I did a quick bike tour of East Boston, had a Peruvian lunch that put us on the verge of comatose, toured the waterfront, and decided to keep rolling. Past the rail yards at Orient Heights, the entrance is screened along a road shared by a horse track. There, settled between tank farms and Logan Airport, is Belle Isle. Once called Hog Island, Belle Isle is a 152 acre nature preserve (of the 241 acre Belle Isle Marsh), and the last remaining salt marsh within Boston.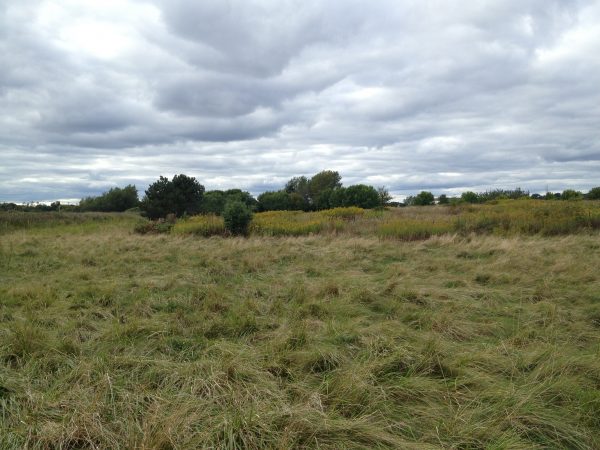 Belle Isle Marsh Reservation
There are views of Downtown Boston in the distance, and airplanes drifting on the horizon. The obvious contrast between the industrial landscape on one side, and the residential neighborhoods of Winthrop on the other, lends the impression that you're a part of something unnoticed. It makes it all the more unique.
Beyond the reflective quality of Belle Isle, and the gratitude that people had the foresight to preserve this area, it made me think of how natural environments fit into industrial landscapes. The historic nature of industrial areas—often water dependent—means that many of our rivers either bear the scars of thoughtless development, or else still feel the brunt of industrial uses on our river banks and shore lines. Yes, there are plenty of cities that have taken advantage of industrial relics and transformed them into parks (Gasworks Park in Seattle comes to mind), but what about truly integrating open space and industrial development. A couple years ago I worked on a project in Philadelphia, which sought to transform the Lower Schuylkill River from the backyard of a refinery and junk yards, to a riverfront trail system, focused on environmental restoration, new parks, and the proposition of a shared storm water system for property owners and new development. It's an ambitious plan and boldly challenges the notion of incompatibility between heavy industrial uses and anything else.
Lower Schuylkill River and the former Sunoco Oil Refinery
-Drew