Theorizing Construction Phasing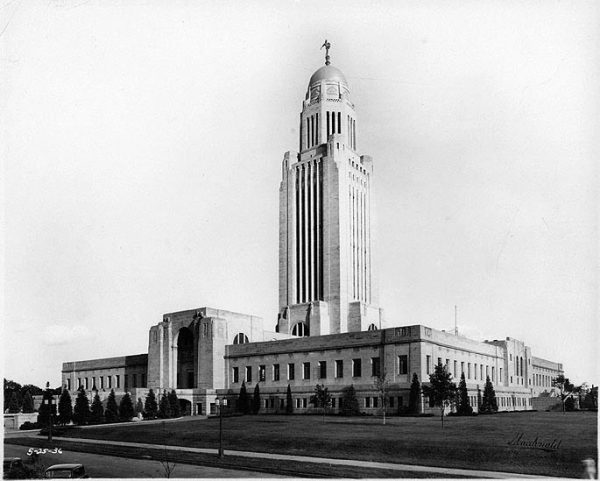 While in Lincoln, Nebraska recently, I visited the Bertrand Goodhue-designed Nebraska State Capitol (a typological tour de force). I learned, while reading the historical information in the ramshackle exhibit* in the lower lobby, that the design of the building was mostly influenced by the need to keep the existing – and more conventional – capitol building operational while the first phase of the new building was constructed. Rather than build the new capitol near or next to the existing building, two opposing arms of Goodhues project were built around the existing structure.
This audacious strategy was both an act of conceptual hubris and highly deferential to the quasi-sacred ground of Nebraska's government. I suppose it also made the move from the old capitol to the new wings of Goodhues' building relatively affordable.
*Note to the Architect of the Capitol – Utile would love to redesign the exhibit.
-Tim