Celebrate Pride Month with artist Reno Taylor
Happy Pride! We're so excited to have commissioned artist Reno Taylor to help us celebrate the peace, power, and progress that is Pride. As part of our Justice, Equity, Diversity, and Inclusion (JEDI) initiative, we engage with a diverse group of talented artists to reimagine Utile's logo in honor of commemorative observance months throughout the year. See their logo and artist statement below: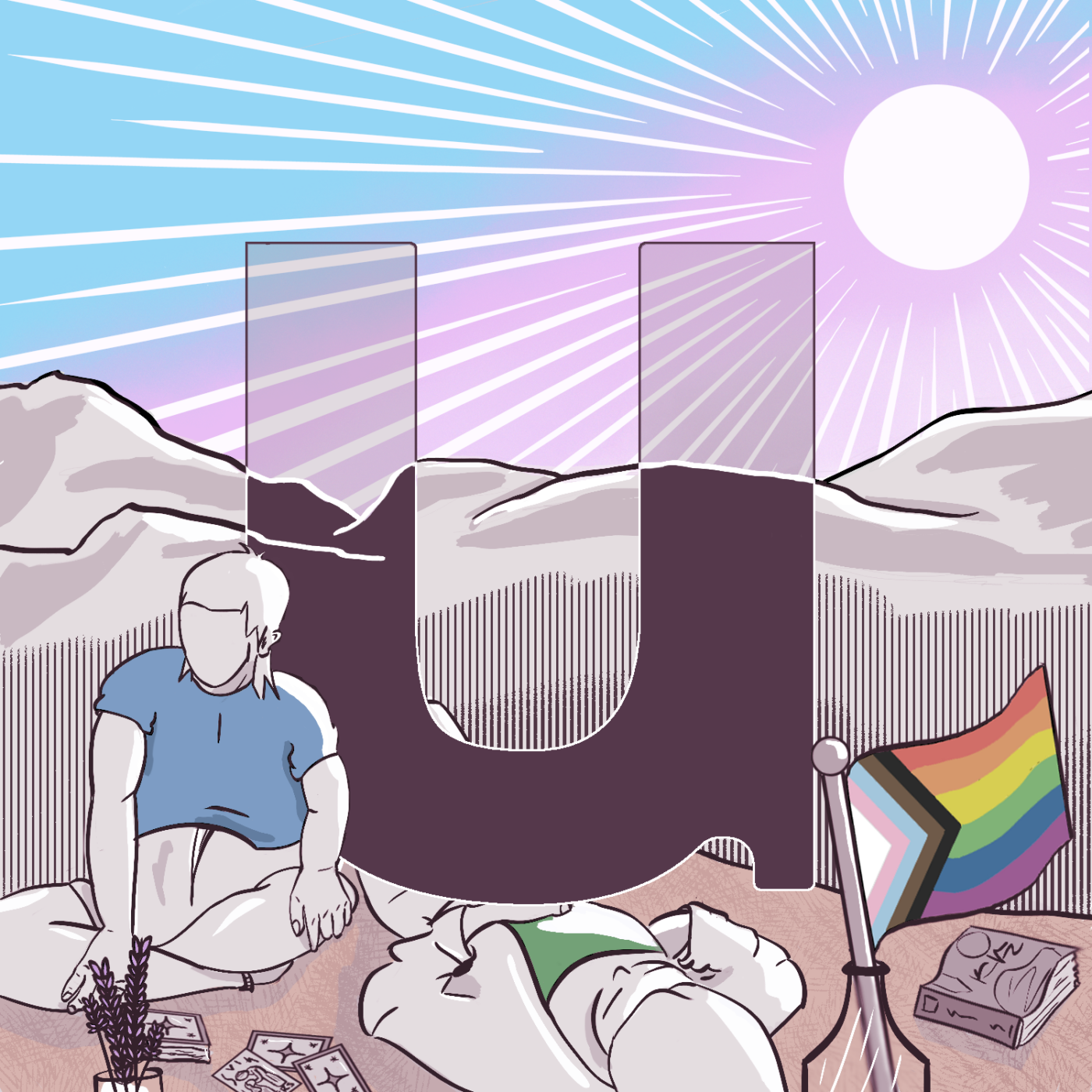 Statement from the artist:
When I began brainstorming ideas for this illustration, it was nearly impossible to not consider all the ways in which this particular Pride Month felt different than so many others that I have experienced in my lifetime. As a trans person living in Florida, myself and so many countless others would be entering the month of June facing the terrifying reality of potentially losing access to essential gender-affirming healthcare. This possibility is unfortunately only one aspect among many that trans people are currently being targeted by legislation in America.
The inspiration behind this piece is two-fold. On one hand, I wanted to depict the joy, peace, and hope that being with other queer people brings me. In these difficult times, the presence of community has been the singular most grounding and comforting force in my life. Secondly, I wanted to counteract the current anti-LGBTQ2S+ rhetoric that seems to be so prominent in this present moment that depicts queer people as having some secret, evil agenda. Truly, we just want to live, to have the freedom to exist as we desire, and feel the sun shining on bodies that we cherish. The image of queer people happily enjoying a picnic outside should not be political, but it is. There are so many crucial ways to resist bigotry: protesting in the streets, advocacy, mutual aid, etc. However, simply existing and surviving when you possess an identity that those in power want to eradicate is also an act of resistance, and I wanted to depict that with this piece.
My hope for this illustration is that it can offer a glimpse into a moment that is simultaneously peaceful and powerful. I hope that it can depict just one small aspect of the beautiful, many-faceted intricacies that make up the LGBTQ2S+ experience, something that is different for everyone who lives it.
Reno is based in Idaho and creates work using multiple disciplines to foster connection and expression in radical ways. See their work at: https://bonekid.net/