Mattahunt Elementary School underway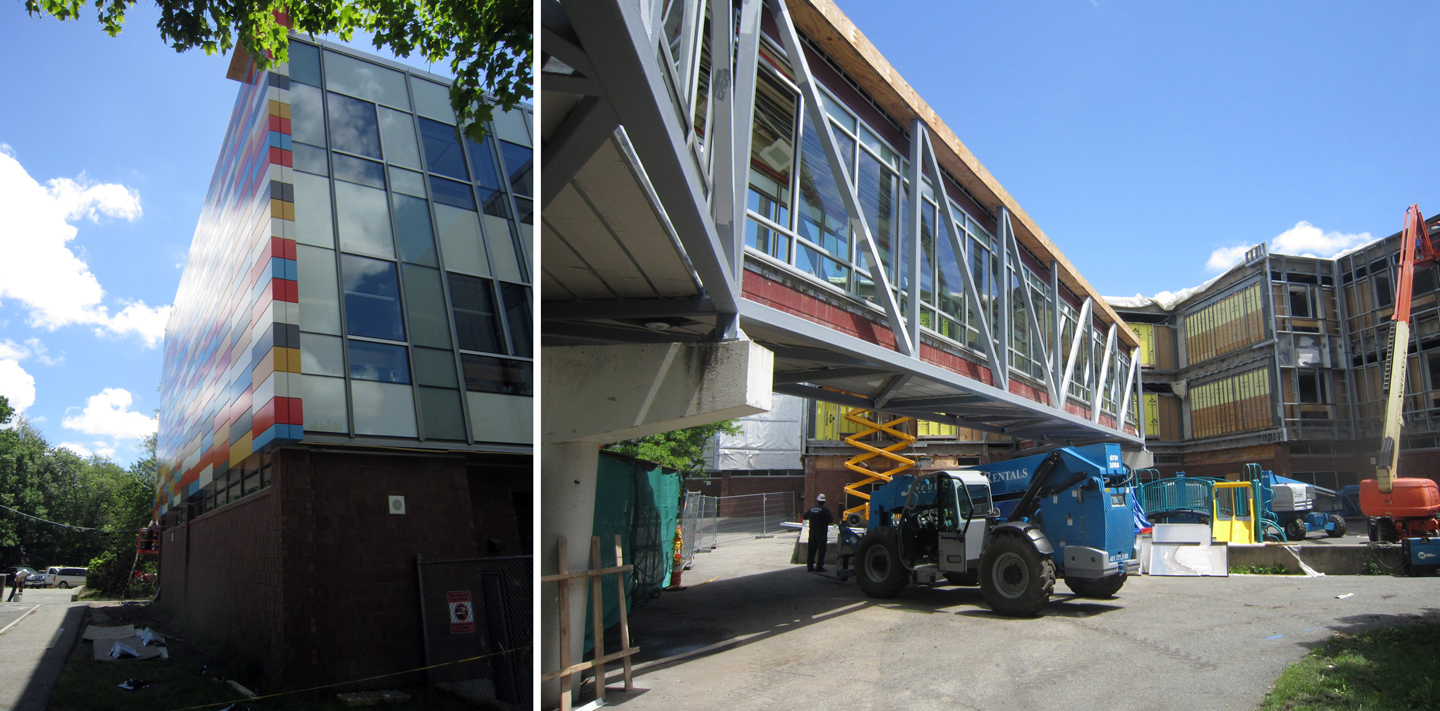 Construction continues on the new facade for the Mattahunt Elementary School in the Mattapan neighborhood of Boston. The school, built in the 1960s, was designed as a series of learning communities that revolve around a double-height library. Working closely with Gale Associates, we designed the new facade to express this interior organization and to breakdown the scale of the building. The new curtain wall, varying scales of materials, and the "pixel" wall panels improve the overall relationship of the building with the user.
A bridge connects the school to a community center. We removed the existing walls of the bridge and replaced them with full-height glass and an expanded metal screen (yet to be installed), which will sharpen the sense of hovering above the playground.