Utile's Detroit Planning work featured at Chicago Architecture Biennial 2019
Two of Utile's planning projects for the Brush Park and Eastern Market areas of Detroit have been featured as part of the (Re)Generating Detroit: A Palimpsest of Landscape Strategies exhibition at the Chicago Architecture Biennial 2019, which takes place at the Chicago Cultural Center through January 5. The exhibition is curated and designed by the City of Detroit Planning and Development Department, with whom Utile has worked on these two projects. 
The exhibition is also featured on Dezeen's list of Five installations and exhibits not to miss at Chicago Architecture Biennial 2019, so if you're in Chicago be sure to stop by and learn about Detroit's ongoing transformation.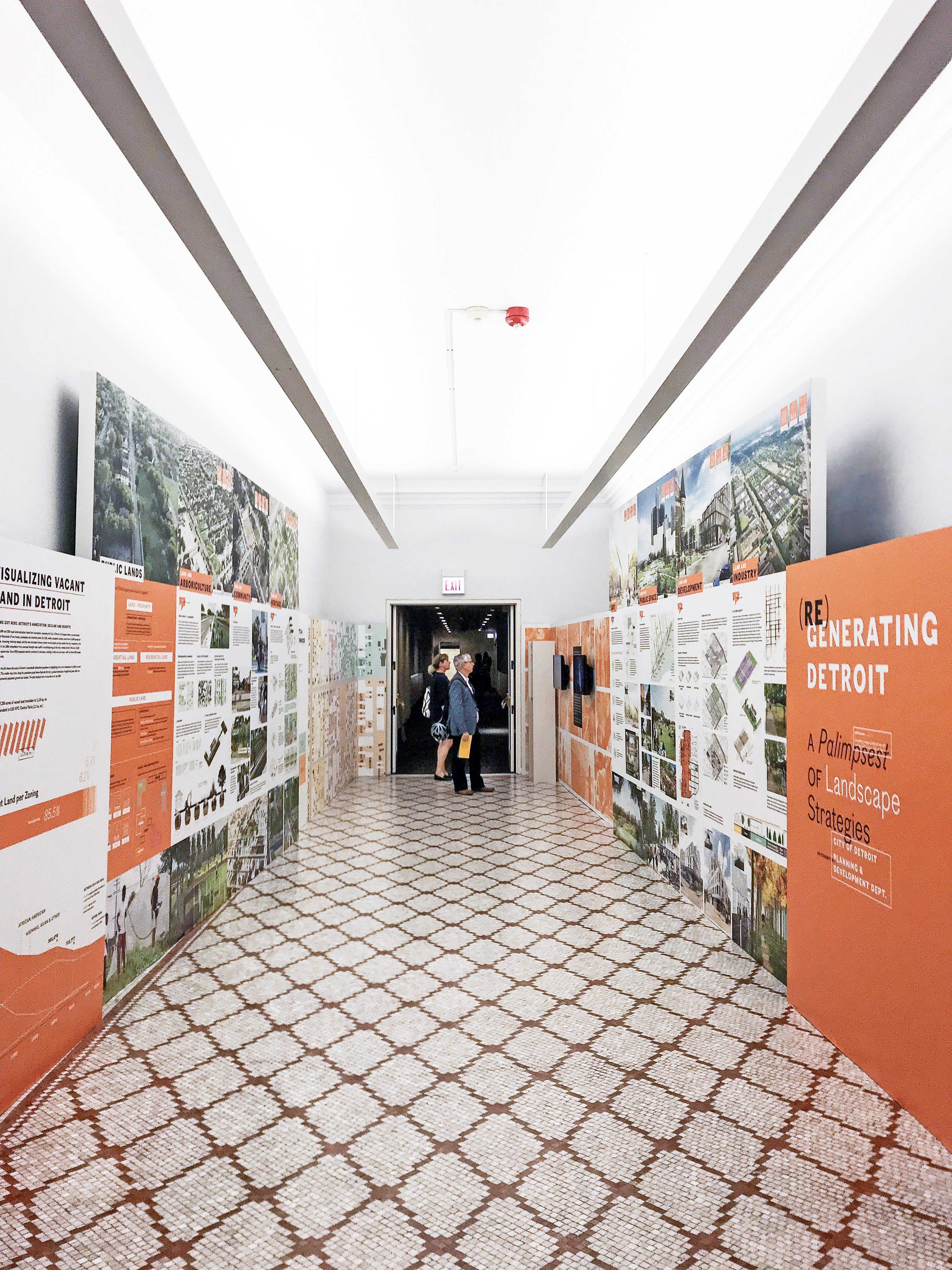 This edition of the Biennial is called "…and other such stories" and features work from artists and architects from 20 countries. It is led by Yesomi Umolu, Artistic Director, with Sepake Angiama and Paulo Tavares as Curators.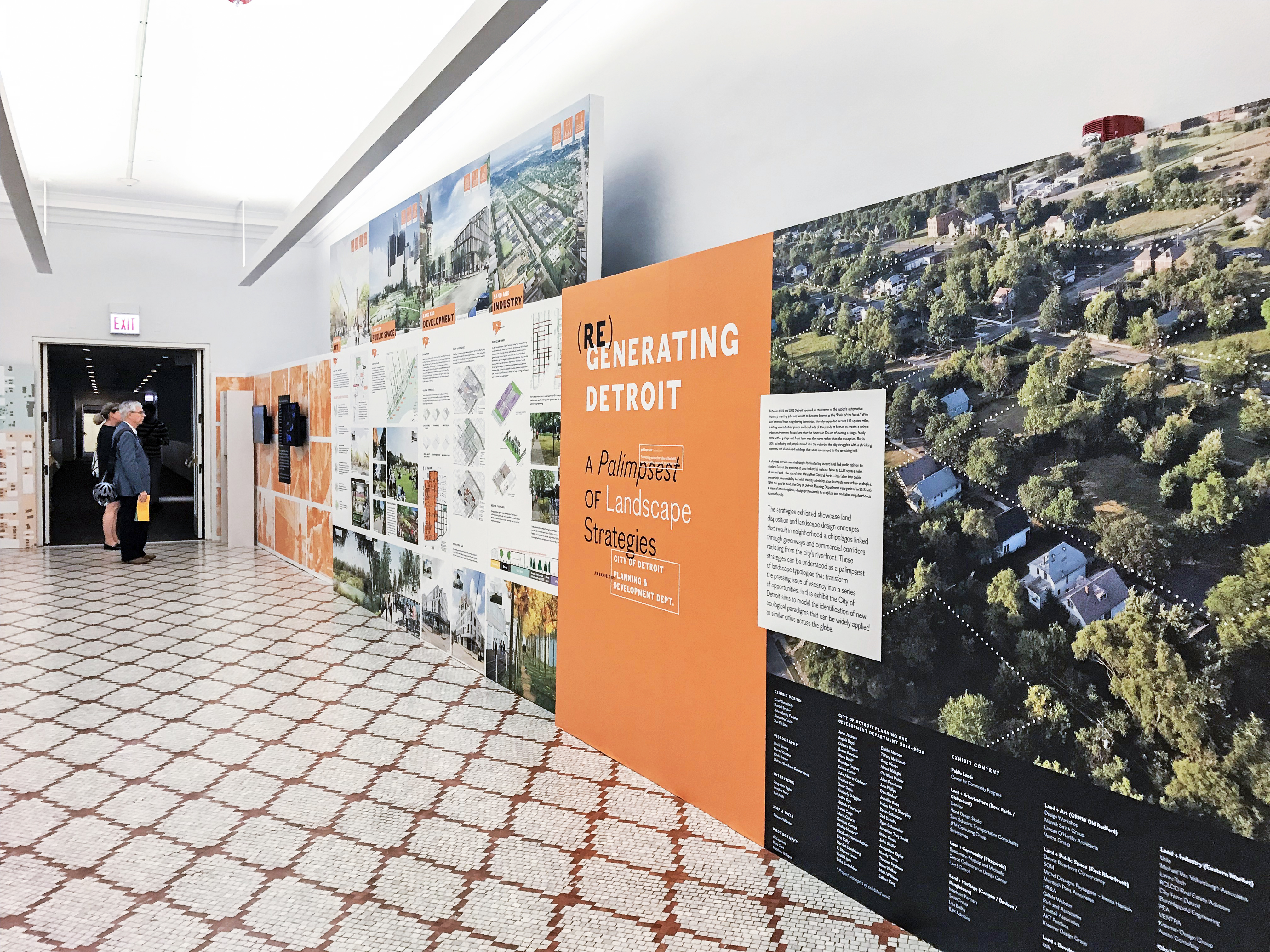 Read the gallery text that introduces the exhibition, written by the City of Detroit Planning and Development Department, below: 
Between 1910 and 1950 Detroit boomed as the center of the nation's automotive industry, creating jobs and wealth to become known as the "Paris of the West." With land annexed from neighboring townships, the city expanded across 139 square miles, building new industrial plants and hundreds of thousands of homes to create a unique urban environment. It was here that the American Dream of owning a single-family home was the norm rather than the exception. In the 1950s  industry and people moved to the suburbs leaving the city to struggle with a shrinking economy and abandoned buildings that soon succumbed to the wrecking ball.
A physical terrain overwhelmingly dominated by vacant land, led public opinion to declare Detroit the epitome of post-industrial malaise. Now as 11.25 square miles of vacant land – the size of nine Manhattan Central Parks – has fallen into public ownership, responsibility lies with the city administration to create new urban ecologies. With this goal in mind, the planning department reorganized in 2015 with a team of interdisciplinary design professionals working in regions defined as Central, East, and West to stabilize and revitalize neighborhoods across the city.
The strategies exhibited showcase land disposition and landscape design concepts that result in neighborhood archipelagos linked through greenways and commercial corridors radiating from the city's riverfront. These strategies can be understood as a palimpsest of landscape typologies that transform the pressing issue of vacancy into a series of opportunities. In this exhibit Detroit aims to model the identification of new ecological paradigms that can be widely applied to similar cities across the globe.