DIY Urbanists' Fairy Dust
Let's add holiday lights to the DIY urbanism toolkit. A row of warehouses in Boston's Jamaica Plain neighborhood have been decked out with a few strings of white lights and passing through one recent night made me realize the lights are like an urbanist's fairy dust. What was once a bleak stretch of Washington Street is now a twinkling streetscape. There was little sidewalk traffic but the lights made the whole street seem vibrant and pedestrian.
The best part: it only takes a trip to the hardware store to buy a string of lights and an extension cord to make this upgrade. No master plan required! Of course, the street could still use wider sidewalks, some street trees and permeable pavers – after all, it is still bleak in the daytime. But until the Complete Streets overhaul hits this corner of Boston, I'll be happy with the holiday lights. Of course, as with everything, it should be in moderation: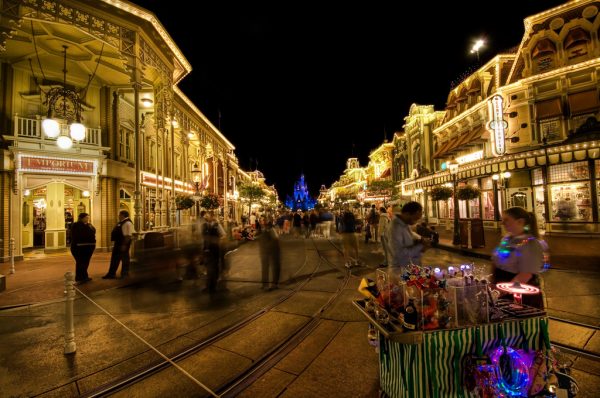 Disney's Main Street. Photo: Trey Ratliff / Stuck in Customs via flickr.
– Brett