Our Autodesk Boston Workspace is an Interior Design Best of Year Finalist!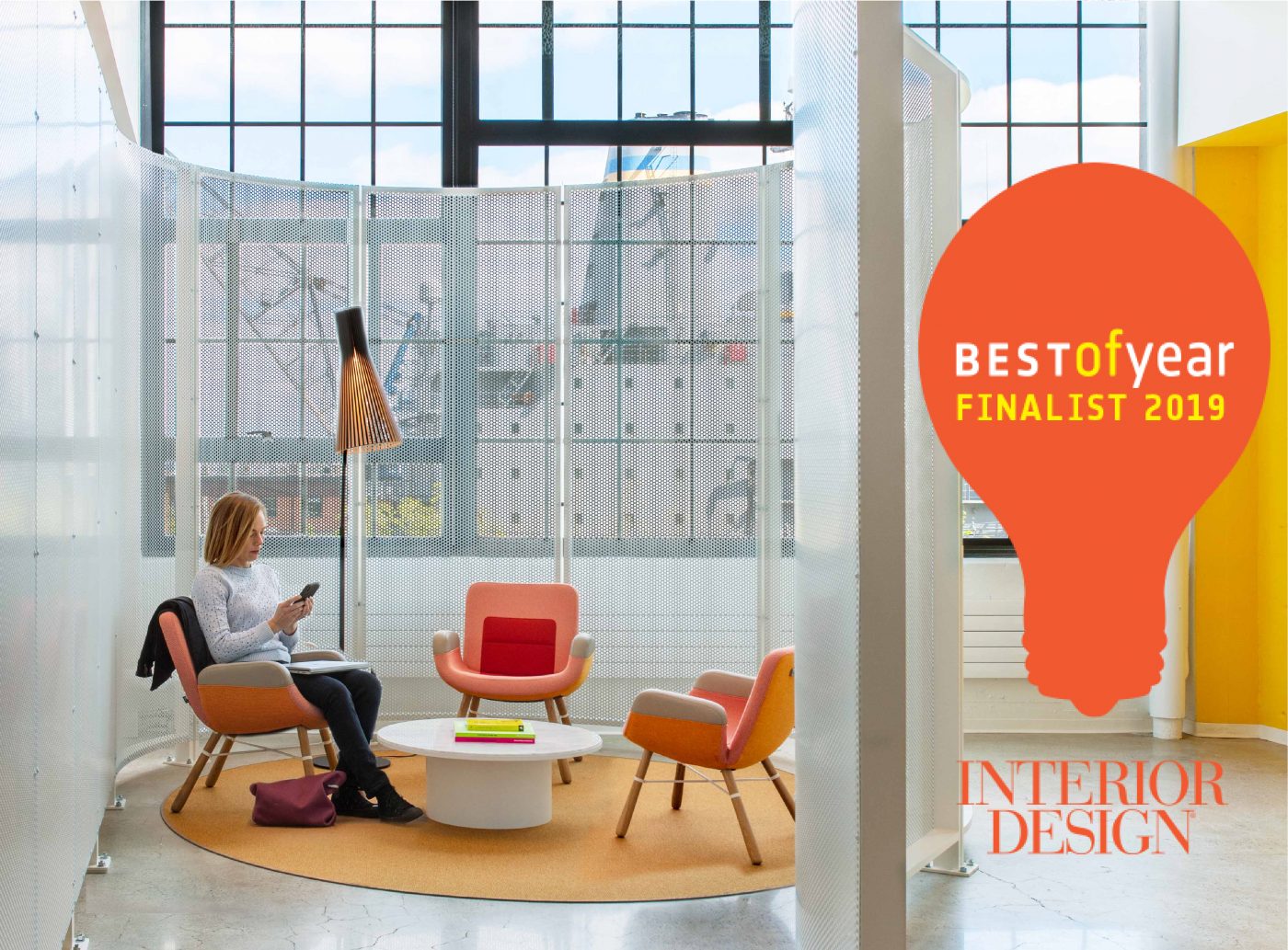 We're thrilled to announce that our Autodesk Boston Workspace Expansion has been honored as an Interior Design Magazine Best of Year Finalist in the Small Tech Office category! Award winners will be announced on 12/6 at a ceremony at the Javits Center in New York City.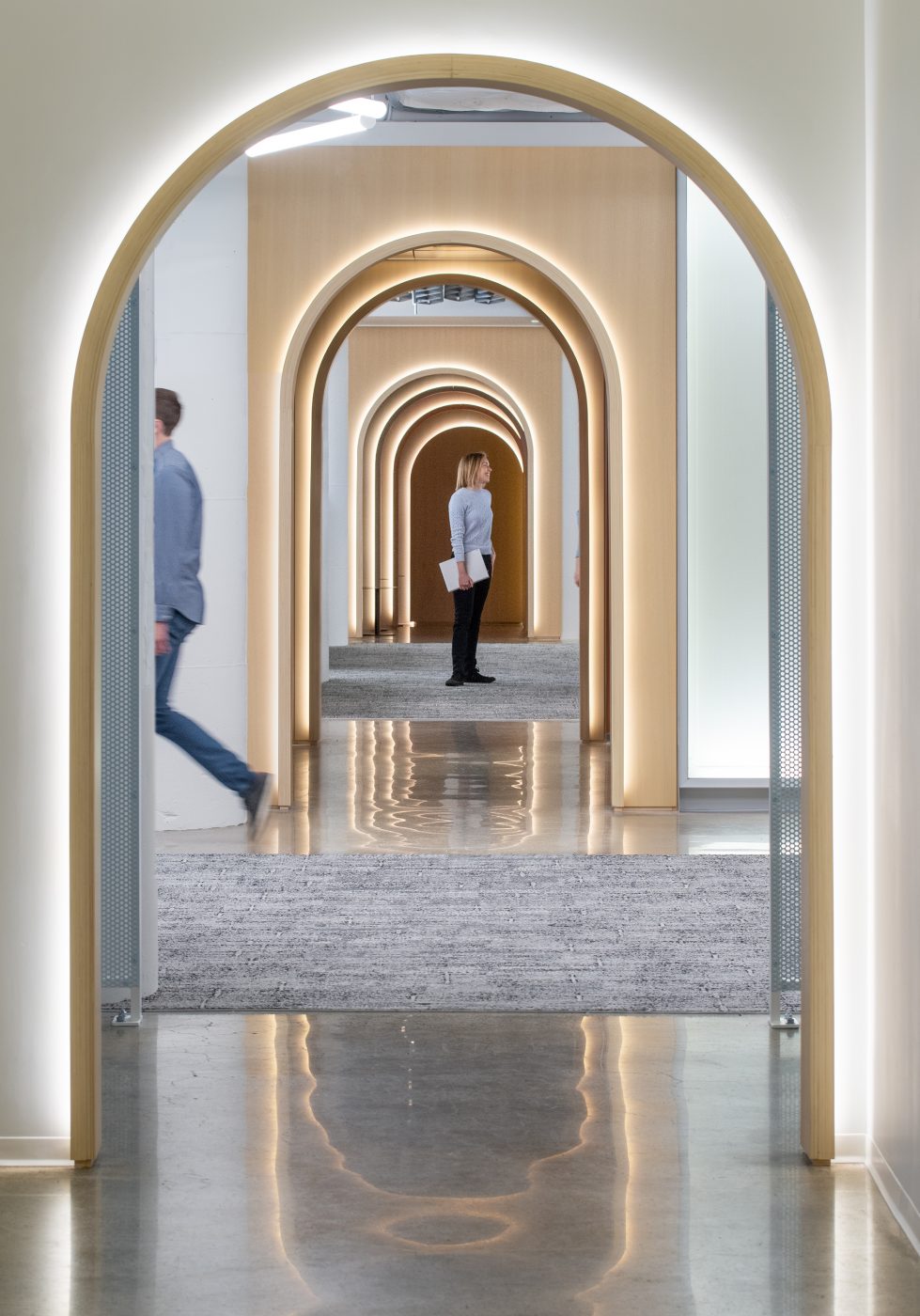 The project organizes work space around a signature "Glowing Box" wrapped in a 34-color gradient that houses meeting and conference spaces. The team focused on maximizing light and views through the deep floor plates and to providing a variety of flexible working, collaboration, and meeting spaces. The plan centers around the Glowing Box of meeting rooms and maintains a visual connection into the adjacent Executive Meeting and Event Center, also designed by Utile, with the two spaces coming together around a central, custom designed and built espresso bar. A series of glowing arches highlight this visual connection through the two spaces, with a forced perspective trompe l'oeil extending the perceived depth of the space and holding  a number of small lounge areas.